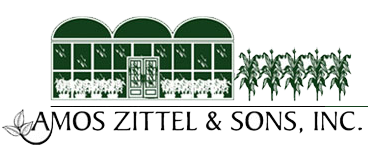 Farm Phone: 716-649-6340
Market Phone: 716-649-3010

Fresh From Our Farm to You
Market 716-649-3010
Wholesale  716-649-6340
Classes at Zittels Country Market
Registration Required
Fairy/Miniature Gardening: Saturday 9/8/18 10:00-11:00am
The world of miniature gardening is vast and includes so many fascinating miniature things! Come see our selection of tiny plants for indoors and out, and all the really fun decorative items that are available for your miniature garden. Learn how to build and care for your very own indoor or outdoor miniature garden, great class for kids!
No charge, Register Now. 
---
Succulents Are In! Using Repurposed Containers: Saturday 4/28/18 10:00-11:00am AND Wednesday 5/2/18 6:30- 7:30pm
Succulents are available in many shapes, forms, and sizes! We will cover watering, fertilizer, and location needs. Succulents, containers, and growing medium will be available to purchase if you wish to create a succulent garden. We will show you some unique container ideas or bring your own container for repurposing.
No charge, Register Now.  
---
Mother's Day Make it for Mom : Saturday 5/12/18 AND 10:00am-2:00pm
Kids, want to make something special for mom or grandma for Mothers Day? Stop by any time between 10 and 2, pick out the container, plants and decorations, and we'll help you put it all together! No charge for soil, drainage materials, topdressings and help, just for the container and plants. Don't miss this fun way to give mom something very special, just from you!
No charge, Register Now. 
---
Caring for Perennials – Dig and Divide : Annuals vs. Perennials Wednesday 5/16/18 6:30-7:30pm
Learn the best and appropriate times to dig and divide your perennials and what works best for WNY landscapes – Annuals vs Perennials? Let us fill you in on all our "secrets" to keep your perennial and annual gardens in control and healthy. Learn about hosta's and hydrangea's – two very successful and beautiful additions to your yard.
No charge, Register Now. 
---

Thrillers, Fillers and Spillers with Bill Zittel : Saturday 5/19/18 10:00-11:00am
Whether you are planting pots, window boxes or directly into your yard, annuals are no doubt a part of your gardening plan! Join us and our very own Bill Zittel to learn about Thrillers, Fillers, and Spillers! Bill's vast knowledge of annual flowers will help you make the best selections for your home and garden window boxes, containers and landscape. Bring your questions and containers or we have a wide selection available to purchase.
No charge, Register Now. 
---

Houseplants 101 : Saturday 6/9/18 10:00-11:00am Wednesday 6/13/18 6:30-7:30pm
Join us to learn about the basic care of houseplants. We will cover the best varieties for your home or office environment. We will also discuss proper fertilizing, watering, and light requirements.
No charge, Register Now. 
---
When: Wednesday June 20, 2018 at6:30 p.m.
Learn: How to use Young Living oils for pest management in your garden
No charge,   Register Now
---

Terrariums 101 : Saturday 6/23/18 10:00-11:00am AND Wednesday 6/27/18 6:30-7:30pm  
This class will bring back fond childhood memories for many. Join us and learn the basics of how to build an encased garden of greenery. What a great way to bring a little gardening inside! All supplies are available for purchase to make a terrarium the day of class or bring some favorite glass container.
No charge, Register Now.

---
Look what people are saying about our classes
FARM LOCATION
Eden Farm Office
Mon-Fri 8am-5pm
Sat 8am-12pm
3275 Webster Road
Eden, NY 14057
Farm Phone: 716-649-6340
Farm Fax: 716-649-6347
Email: office@zittels.com
MARKET LOCATION
April, August, Sept, Nov  2018
Mon-Sat: 9am-6pm
Sun : 9am-5pm
May, June, July, Oct, Dec 2018
Mon-Sat: 9am-7:30pm
Sun: 9am-5pm
Zittel's Country Market
4415 Southwestern Blvd
Hamburg, NY 14075
Market Phone: 716-649-3010
Market Fax: 716-649-5224
Email: info@zittels.com