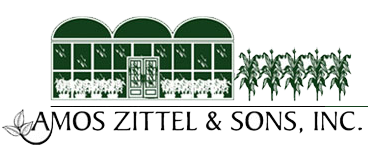 Farm Phone: 716-649-6340
Market Phone: 716-649-3010

Fresh From Our Farm to You
Market 716-649-3010
Wholesale  716-649-6340
Events at Zittels Country Market

FALL EDUCATIONAL FIELD TRIP : The ENTIRE MONTH OF OCTOBER
9:00am – 5:00pm Schedule your school or community group for a fall harvest field trip! We are taking reservations for every week day of October. The kids get to learn about vegetables, bees and farming, listen to stories, have a snack of cider and popcorn and make a craft! They also get to make their way through our straw maze and pet some farm animals!  Call our Eden farm office today!
Plantasia – Late-March Annually
Fall Festival – Saturday, September 22, 2018  9 am -5 pm
Free Family Fun  – Sept 22 – October 31, 2018
Join us for a Fun Filled Day for the entire Family. Bring your children to enjoy our Bounce House, Baby Farm Animals, Straw Maze, Mine for Minerals, fun crafts and pick our your favorite pumpkin.  Many fall decorations to make your home spooky or tastefully decorated for the season! Jim's Food Truck and Weidners Chicken BBQ will please your palate and there will be many specialty foods to sample. 9 am to 5 pm.  Then our Free Family Fun will remain in place to come back and enjoy until Halloween!
Diesel Engine Train Rides – Sat and Sun September 29 & 30 10 am and 12:30 pm
Climb Aboard and take a step back in time on the Buffalo, Cattaraugus & Jamestown Railways.  Ride the rails on an the antique restored snack car, open air car, closed passenger car or caboose.  Enjoy a beautfiul scenic ride from Zittel's Country Market to Watervalley through the village of Hamburg and return.  Approx 1 hour.  $20 for adults and $17 for children and under 2 on the lap are free.  Tickets available at Zittels.
 Visit with Santa – Sat and Sun December 8th & 9th 11:00am – 3:00pm.
Come tell Santa your Christmas wish list and take your photo.  Browse our large selection of fresh cut christmas trees, hung in our greenhouse for easy viewing.  Put your order in for our custom made specialty food gift baskets for the holidays, as well as viewing our vast selection of pointsettia's, wreaths, and gift items.  Located below is a link for our coupon for $5 off a fresh cut tree over $55 and $10 off a fresh cut tree over $77.