Market Phone: 716-649-3010
Farm Phone: 716-649-6340
Fresh from our Farm to You
Welcome to our Country Market Zittel's Country Market has something for everyone! From locally grown flowers and vegetable plants to the freshest in produce direct from our farm in Eden, just about every gardener and locavore will find what they need here at our market. Come experience the feel of our cozy barn and beautiful decor as you shop for garden, gift and specialty food items. We can't wait to meet you, come and visit us!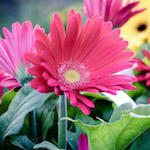 Now Open Daily – Check out our large selection of garden art!
Coming Soon! Diesel Train Rides
Tickets available online or at the market
The Fascinating World of Succulents!
Saturday April 27 2019 10am- 11am/ Wed May 1 2019 6:30pm-7:30 pm
FARM LOCATION
Eden Farm Office
Mon-Fri 8am-5pm
Sat 8am-12pm
3275 Webster Road
Eden, NY 14057
Farm Phone: 716-649-6340
Farm Fax: 716-649-6347
Email: office@zittels.com
MARKET LOCATION
April, August, Sept, Nov  2019
Mon-Sat: 9am-6pm
Sun : 9am-5pm
May, June, July, Oct, Dec 2019
Mon-Sat: 9am-7:30pm
Sun: 9am-5pm
Zittel's Country Market
4415 Southwestern Blvd
Hamburg, NY 14075
Market Phone: 716-649-3010
Market Fax: 716-649-5224
Email: info@zittels.com