Market Phone: 716-649-3010
Farm Phone: 716-649-6340
Fresh from our Farm to You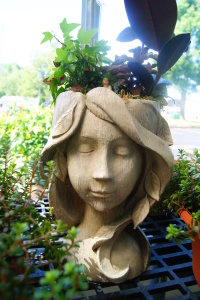 Unique and whimsical items abound at Zittel's.  Whether you're looking for a gift for a special gardener in your life or something for your own garden, come and see what we have to offer!
Campania Statuary
Cascading fountains, whimsical creatures and classic figures all created from concrete are on display.  Come choose from the large selection of pieces on display or place a special order.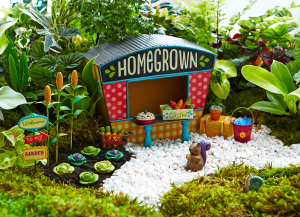 Studio M
Gypsy Garden Mini Gardening items by Studio M are just bursting with color and personality! They are adorably unique and irresistibly cute! Come see the entire selection on display!
An Art Pole is an impactful way to bring beautiful artwork into any landscape. Made of strong PVC and laminated for fade resistance and durability, easy-to-install art poles will be at the heart of your garden for years to come.
Grasslands Road
Whimsical figurines, fairy garden items, stepping stones and wind chimes are just a few of the colorful and unique items from Grasslands Road.
FARM LOCATION
Eden Farm Office
Mon-Fri 8am-5pm
Sat 8am-12pm
3275 Webster Road
Eden, NY 14057
Farm Phone: 716-649-6340
Farm Fax: 716-649-6347
Email: office@zittels.com
MARKET LOCATION
April 2021
Mon.- Sun. 9am - 5pm
May, June, Oct, Dec 2021
Mon-Sat: 9am-6pm
Sun: 9am-5pm
July, August, Sept, Nov  2021
Mon-Sat: 9am-6pm
Sun : 9am-5pm
Zittel's Country Market
4415 Southwestern Blvd
Hamburg, NY 14075
Market Phone: 716-649-3010
Market Fax: 716-649-5224
Email: info@zittels.com