Market Phone: 716-649-3010
Farm Phone: 716-649-6340
Fresh from our Farm to You
Seasons & Holidays at Zittels Country Market
Easter
Easter Flowers – Azaleas, Hydrangeas, Tulips, Daffodils and Hyacinths available beautifully wrapped, flowers in decorative containers, and an assortment of lovely spring themed gifts.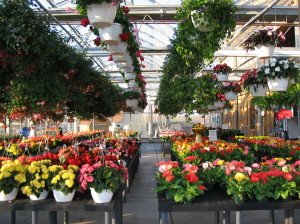 Spring
The fun begins! The greenhouse is stuffed with GORGEOUS plants. Annuals, perennials, veggies and herbs, tropical houseplants, pots – you name it! – all waiting to help make your home an outdoor paradise!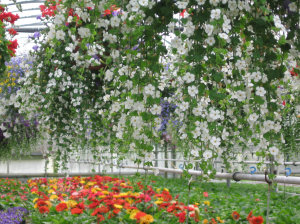 Summer
The spring frenzy is past, but our greenhouse is still full of beautiful plants to perk up any areas that need a little extra color. A beautifully grown container or hanging basket to add just the touch of color you need! Our experts can also help you with anything that may be "bugging" your plants: insects, diseases, etc.
Fall
Pumpkins, Apples and Fun! Zittel's is the place to be for the Celebration of our glorious Autumn Season. The kids will love the straw maze and baby farm animals, everyone will enjoy the sweet sights and smells that Fall in WNY offers to dazzle our senses. Winter pansies, mums, apples and   squash are just a few of the myriad delights found here!
Christmas
Feel the warmth and cheer of the season as Zittel's cozy barn transforms into a Holiday delight. Glowing lights and sparkling ornaments greet you as you take in our magical displays. Fresh cut trees, wreaths both live and artificial, poinsettias and so much more. Merry Christmas!
FARM LOCATION
Eden Farm Office
Mon-Fri 8am-5pm
Sat 8am-12pm
3275 Webster Road
Eden, NY 14057
Farm Phone: 716-649-6340
Farm Fax: 716-649-6347
Email: office@zittels.com
MARKET LOCATION
April 2021
Mon.- Sun. 9am - 5pm
May, June, Oct, Dec 2021
Mon-Sat: 9am-6pm
Sun: 9am-5pm
July, August, Sept, Nov  2021
Mon-Sat: 9am-6pm
Sun : 9am-5pm
Zittel's Country Market
4415 Southwestern Blvd
Hamburg, NY 14075
Market Phone: 716-649-3010
Market Fax: 716-649-5224
Email: info@zittels.com