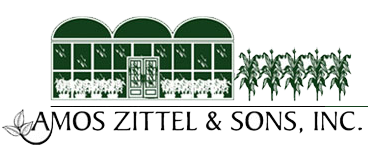 Farm Phone: 716-649-6340
Market Phone: 716-649-3010

Fresh From Our Farm to You
Market 716-649-3010
Wholesale  716-649-6340

Amos Zittel & Sons, Inc.
is a supplier of
Ball Floraplant, Selecta, Oglevee Geraniums and Ivies, Calliope Dark Red, Crimson Flame, Hot Pink and Lavender Rose, and now adding Pinched  & Pre-Cooled Regal Geraniums and Big EZEE Geraniums .
In addition, we root
Fantastic Foliage, Fuchsia, Spike, Sprengeri, Vinca, misc. other open items
and  
Ball Floraplant Simply Beautiful and Selecta Vegetative Spring Plants.
Geraniums are grown in a 30 mm Elle Pot (4 week crop time) or 40 mm Elle pot (6 week crop time). Fuchsia is double pinched, extra-large and grown for 6 weeks in a 40 mm Elle Pot. All vegetative spring plants are grown in 30 mm Elle Pots with a low minimum of 26 per variety. The Ball Floraplant proprietary items are only available through your Ball Salesperson and the Selecta, Oglevee and other misc. items are available through your Ball, Eason, Griffin, McHutchison or Vaughan Salesperson, or you may contact us to assist you in your ordering. 716-649-6340 or email
office@zittels.com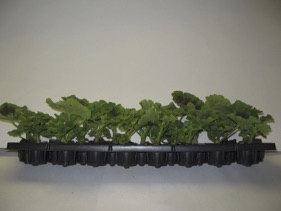 Geranium in 40 mm Elle Pot – 6 weeks old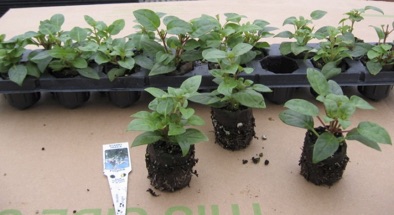 Beautiful, Beefy, Double Pinched Fuchsia
FARM LOCATION
Eden Farm Office
Mon-Fri 8am-5pm
Sat 8am-12pm
3275 Webster Road
Eden, NY 14057
Farm Phone: 716-649-6340
Farm Fax: 716-649-6347
Email: office@zittels.com
MARKET LOCATION
April, August, Sept, Nov  2018
Mon-Sat: 9am-6pm
Sun:9am-5pm
May, June, July, Oct, Dec 2018
Mon-Sat: 9am-7:30pm
Sun: 9am-5pm
Zittel's Country Market
4415 Southwestern Blvd
Hamburg, NY 14075
Market Phone: 716-649-3010
Market Fax: 716-649-5224
Email: info@zittels.com