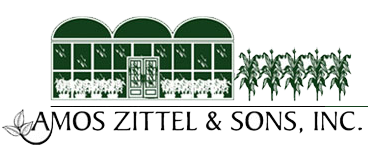 Farm Phone: 716-649-6340
Market Phone: 716-649-3010

Fresh From Our Farm to You
Market 716-649-3010
Wholesale  716-649-6340

Amos Zittel & Sons, Inc.
is a supplier of
Ball Floraplant, Selecta, Oglevee Geraniums and Ivies, Calliope Dark Red, Crimson Flame, Hot Pink and Lavender Rose, and now adding Pinched  & Pre-Cooled Regal Geraniums and Big EZEE Geraniums .
In addition, we root
Fantastic Foliage, Fuchsia, Spike, Sprengeri, Vinca, misc. other open items
and  
Ball Floraplant Simply Beautiful and Selecta Vegetative Spring Plants.
Geraniums are grown in a 30 mm Elle Pot (4 week crop time) or 40 mm Elle pot (6 week crop time). Fuchsia is double pinched, extra-large and grown for 6 weeks in a 40 mm Elle Pot. All vegetative spring plants are grown in 30 mm Elle Pots with a low minimum of 26 per variety. The Ball Floraplant proprietary items are only available through your Ball Salesperson and the Selecta, Oglevee and other misc. items are available through your Ball, Eason, Griffin, McHutchison or Vaughan Salesperson, or you may contact us to assist you in your ordering. 716-649-6340 or email
office@zittels.com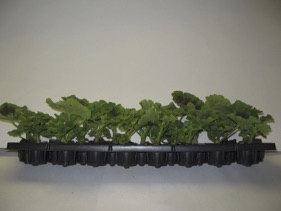 Geranium in 40 mm Elle Pot – 6 weeks old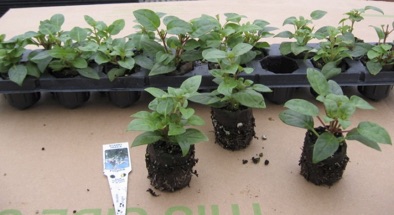 Beautiful, Beefy, Double Pinched Fuchsia
Low Minimums Available for 2018!
Ball Floraplant Simply Beautiful, Selecta, Fantastic Foliage and Flowers and other Misc items
26 per variety minimum-18 strips of 26 plants/box; packed 468 plants per box – Minimum 1 box shipped fed Ex or larger quantities shipped by truck in cardboard stackable truck trays or racks.
Continuing this year:  Regal Geraniums Pinched and Pre-Cooled, Begonia Bossa Nova and Megawatt, Canna Cannanova, Phlox Gisele, Calliope Dark Red Medium and Large,  Burgandy, Crimson Flame, Hot Pink and Lavender Rose Interspecific Geraniums, Lobularia Yolo  & Passionara, Oglevee  Big Ezee & Brocades "Nights". 
Tags are shipped with product!
Choose from the Following Varieties:
Ball Floraplant Simply Beautiful- Exclusive to Ball
Vegetative 30 mm Elle 26/Variety
Angelonia AngelMist –Dk Purple Sprd, Pink Sprd, White Sprd, Blue Bird Sprd NEW
Angelonia Archangel
Cherry Red, Blue Bcol, Dk Purple, Pink, Raspberry, White
Argyranthemum Madeira-Crest.Merlot, Crest.Pink Hot, Crest. Violet,
Crest. Yellow, Deep Pink, Red, White
Bacopa Abunda– Giant White
Bacopa MegaCopa– Blue, Blue Sky, Pink , White, White Versa
Bidens –Bee Alive, Sunbeam, Sun Drop Comp, Sun Drop Ipd.
Calibrachoa Cabaret – Blue Sky, Brt Red, Coral Kiss, Dp Blue, Dp Ylw,
Hot Pink, Lavender, Lemon Yellow, Light Pink,
Mango Tango, Orange, Pink NEW, Pink Lt Kiss NEW, Pink Star, Purple,
Purple Heart NEW,Rose, Rose Kiss NEW, White
Calibrachoa Can-Can – Bumble Bee NEW, Magenta Kiss, Neon Pnk,
Pk Flamingo, Rd Splash, Terracotta
Calibrachoa Conga –Blue Dark, Lavender, Orange Kiss, Pink, Red, Rose,
Rose Kiss,Sunset Kiss NEW
Coleus
Campfire, Coleosaurus, Electric Lime, Florida Sun Rose,
French Qtr, Henna, Indian Summer, Inferno, Lava Rose,
Marq. Specl Effcts, Redhead, Ruby Slipper, Trusty Rusty, Vino, Wasabi
Coleus Flame Thrower-Chilli Pepp, Chipotle, Habanero, Salsa Verde NEW, Spiced Curry
Diascia Juliet– Pink NEW, Red, Rose NEW, White NEW
Euphorbia Breathless-Blush, White
Impatiens Double Fiesta Bonita
Burgundy, Cherry, Pink, Rose, Salmon, Stardust Lavender, White
Impatiens Double Fiesta
Appleblossom, Burgundy, Dp Orange, Lav Orchid NEW, Pink Ruffle,
Purple, Salsa Red, Sparkler Cherry, Sparkler Hot Pink,
Stardust Pink, Stardust Purple, Sunrise Red, White
Impatiens Exotic Fusion-Glow Yellow, Heat Coral
Impatiens Exotic Patchwork
Cosmic Burgundy, Cosmic Orange, Peach Prism, Pink Shades
Impatien New Guinea Celebration
Apricot, Deep Red, Electric Rose, Icy Blue, Lav Glow, Orange, Pink, Purple,
Purple Star, Rose Star, Salmon Bright, Tropical Peach, White
Impatien New Guinea Celebrette
Appleblossom, Cherry Stripe, Frost,Grape Crush,
Hot Pink, Lavender, Lt Coral, Org Crush, Org Stripe Ipd,
Orchid Star, Red, Salmon Frost, Strawberry Star
Impatiens New Guinea – Appleblossom, Orange, Orange Stripe, Pink Star
Purple, Red, White
Impatien New Guinea Harmony
Candy Cream, Dark Lilac, Dark Pink, Deep Magenta, Deep Salmon, Dark Red,
Dark Violet, Fuchsia Cream, Magenta, Orange Blaze, Perfect Pink NEW, Pink Cream,
Radiance Pk, Raspberry Cream, Salmon, Snow, Violet
Ipomoea Solar Power-Black NEW , Lime Ipd NEW, Red
Ipomoea Solar Towers –Black NEW, Lime NEW
Ipomoea Spotlight-Black, Lime, Red NEW
Lantana Bloomify –Red NEW, Rose NEW
Lantana Landmark –Citrus, Gold, Peach Snrse, Rose Glow, Rose Sunrise NEW, White, Yellow
Lantana Ltl Lucky
Lemon Cream, Orange, Peach Glow, Pink Hot, Pot of Gold, Red
Lantana Lucky-Flame, Lavender, Lemon Glow, Peach, Pot of Gold,
Pure Gold, Red, Rose Sunrise, White, Yellow
Lobelia Early Springs-Blue Sky, Dark Blue, Lav Pink, Magenta, White
Lobelia Waterfall-Blue, Purple, White Blush
Lobularia Passionaria – Bordeaux, Purple White, Purple Dark, White NEW
Mecardonia-Little Sunshine
Nemesia Aromatica-Rose Pink, Royal Blue, White
Osteospermum – Blue Eyed Beauty, Blushing Beauty NEW
Osteospermum Serenity
Bronze, Dark Purple, Deep Yellow, Lemonade, Pink, Red, Rose Magic, White
Osteospermum Voltage-White, Yellow
Petunia Vegetative-Black Magic, Cascadias Indian Summer,
Cha-Ching Cherry, Lime Light, Phantom, Pinstripe, Rhythm and Blues
Petunia Cascadias –Blue Omri, Iceberg, Passion, Purple Diamond, Red Lips NEW
Petunia ColorRush –Ameythst, Bl Stardst, Blue Ocean, Blue Sky, Blue Vein
Bluerific, Lav Shade, Pkceptionl, Purple, Redtastic, Rs Stardst, Snowy White, Yellow NEW
Petunia ColorRush-Blue, Pink NEW, Pink Vein NEW
Petunia Double Wave
Blue Vein, Blue Velvet, Pink, Purple, Red, Rose, White
Petunia Flash Mob
Bluerific, Magentacular, Pinkceptional, Redtastic Ipd
Petunia Sun Spun – Yellow NEW
Petunia Trailing Suncatcher –Blue Burst, Burgundy, Hot Pink, Midnight Blue,
Plum Burst, Purple Rose, Red, Rose Vintage, White, Yellow Ipd
Purslane-Fairytale Cinderella
Purslane RioGrande-Magenta, Orange, Scarlet, Yellow, White
Salvia- Mystic Spires Ipd NEW, Mysty NEW
SalviaSPguar-Black & Bloom
Scaevola-Blue Fan, Bondi Blue, Bondi White, White Sparkle
Verbena Aztec
Blue Velvet, Burg Wink, Coral, Dark Red, Magenta Magic,
Orchid Magic, Pink, Plum Magic, Purple Magic Ipd, Rd Magic, Rd Velvet,
Silver Magic, Violet, Violet Wink, White, White Magic, Wild Rose
Verbena EnduraScape-Blue Ipd NEW, Dark Purple, Hot Pink, Magenta,
Pink Bicol, Purple Ipd, Red, White Blush
Selecta Material
Vegetative 30mm Elle 26/Variety
Angelonia Angelina – Dark Purple, Pink, White
Argyranthemum Madeira-Deep Pink, Red, White, Crested Violet
Bacopa Falls  Big-Dark Blue, Dark Pink 17, Pearl, Summer Blue, White
Bidens – Namid Special Yellow
Bract Mohave– Bskt Yellow, Dk Red 17, Dk Rose 17, Purple Red, Orange, White, Yellow
Calib Mini Famous Double Comp-Close Up, White
Calib Minifamous– Lt Pink Eye, Orange,  Vampire
Calib MiniFamous Compact-Blue, Dk Blue, Dk Red, Hot Pink,
   Pink, Purple, Red, Safran 17, Salmon Red Eye, White
Calib MiniFamous Double-Amethyst, Apricot, Blue, Deep Yellow,
   Lemon, Magenta, Pink 17, Pink Vein, Purple, Silver Blue NEW
Calib MiniFamous Neo-Apricot Red Eye, Blue Lt, Cherry Red,
   Coral Red Eye, Dp Yellow, Lavender Blue, Orange Red Eye,
   Pink,  Pink Strike NEW, Purple, Rose, Royal Blue , Salmon Pink Eye,  Vampire NEW,
   Violet Eye, White,  White Yellow Eye, Yellow, Yellow Red Vein
Calibrachoa StarShine-Apricot, Cherry, Pink, Violet NEW
Euphorbia Loreen-White Comp
Gaura Lind Belleza-Comp Light Pink, Dark Pink, White Ipd NEW
Heliotrope-Marino Blue
Impatiens Big Bounce-Cherry, Lav, Lilac, Pink, Red, Violet, White
Impatiens Bounce-Bt Coral, Cherry, Lilac, Pink Flame, Violet 17, White
Lobelia Magadi-Bskt Dk Blue, Bskt Dk Purple, Bskt White,
   Cmp Blue, Cmp Blue Eye, Cmp Dk Blue, Cmp Ppl, Cmp White,
Blue, Dk Blue, Electric Blue, Electric Purple,  Indigo Blue, White
Osteo 4D-Berry White, Lemon Ice, Pink, Purple,  Sunburst NEW, Violet Ice, Yellow
Osteo FlowerPower Compact– Lt Pink, Silver Purple, White, Yellow
Osteo FlowerPower-Dk Purple, Lavender Pink, Pink , Pink Eye,
   Purple Red, Violet, White, Spider Pink, Spider Purple , Spider White
Petunia Headliner-Blue, Bnan Cherry Swirl NEW,  Blueberry Swirl NEW,
   Cherry  Star NEW, Dk Violet Picotee, Elec. Org, Elec. Purple, Fire, Lemon,  Lipstick NEW,
  Pink Sky NEW, Pink Star,  Pink Vein, Rasp Swirl NEW, Rasp Star,  Red Star, Red,
   Sky Blue, Violet Dark Eye, White, White Rose Vein, Yellow
Petunia Vegetative– Night Sky, Ragtime Ipd NEW
Petunia Veg. Famous-Apricot Sorbet, Berry Sorbet
Petunia Veg. Main Stage – Blue Lt, Blueberry,Pk Hot, Pk Vein, Violet, White NEW
Petunia Vegetative Starlet-Blue, Burgundy, Carmine Star, Dark Pink,
   Lav Star, Lt Blue, Magenta, Orange, Pink Lemonade, Purple Star,
   Red, Salmon NEW, Salmon Red Vein, Velvet, White, Yellow
Petunia Vegetative SweetSunshine-Burgundy, Hot Pink,
   Lt Pink, Provence, Purple Pcot, Red, Violet Vein
Phlox Gisele-Hot Pink, Lt Pink, Lt Violet, Pink, White
Pursland PortoGrande – Raspberry Lemonade NEW
Sanvitalia Tsavo-Yellow Comp
Scaevola Fairy-Blue, Pink, White
Verbena BeBop-Lavender, Pink
Verbena Lascar– Black Velvet ,Burgundy, Dark Blue, Dark Pink, Dark Red,
   Dark Violet, Hot Rose, Magenta, Mango Org, Pink, Red, Red Rose, Salmon NEW, White
Geraniums Zonal, Ivy, IS – 30 & 40 mm Elle 50/Variety
Ball Floraplant Zonal & Ivy Geraniums-Exclusive to Ball
Allure – Coral Hot, Lilac Chiffon, Pink Lightt, Pink Sizzle,
   Purple Rose, Red True, Salmon, Scarlet, Tangerine, White
Fantasia – Appleblossm, Card Rd, Coral, Crnbry Szzle, Flamgo Rose,
   Neon Rose, Pink, Pink Shell, Ppl Sizzle, Rd Dk, Rsbry Twizzle,
   Salmon, Scarlet , Shocking Pk, Strbry Sizzle, Violet, White
Dynamo – Pink Lt, Purple, Raspbry Sizzle,  Red,
   Red Dk, Salmon Dk, Salmon, Scarlet, Violet, White Ipd
Presto – Brilliant Red, Dk Rd Ipd, Fuchsia Dk, Pink, Pink Eye, Pink Sizzle,
 Rose Sizzle, Salmon Dark, Salmon Lt, Scarlet Dp Ipd, Violet, White
Precision – Burgundy Ice Ipd, Burgundy Dk, Burgundy, Lav Blue, Pk Flamingo NEW,
Pink Lt, Pink, Rd Ice, Ruby, Salmon Dark, Scarlet Rd, White Rd Eye Ipd
Focus– Burgundy, Pink Ht,  Red NEW, Red Ice, Rose
Selecta Zonal & Ivy Geraniums
Marcada – Magenta, Pink, Red Dark NEW
Moonlight – Brilliant Red,  Coral NEW, Cran Blush NEW, Fuchsia Dk, Lav, Pink,
Pink Eye,  Pink Lt Eye NEW, Dk Red, Rsbry Blush, Salm Light, Salmon Dk,
Scarlet Red NEW, Strbry Blush, Violet, White
Sunrise – Fuchsia, Lilac Bright, Orange, Pink Hot,
   Pink Big Eye NEW, Pink Lt,  Pink Red Eye NEW, Red Bright, Red Dk,
   Salmon, Scarlet Bright, White
Royal –  Amethyst, Blue, Brilliant Red, Burgundy Dk 18, Candy Cane,
  Dk Burgundy, Dk Salmon, Lavender NEW, Pink, Pink Lt, Purple Red NEW, Red Dk, Salmon,
  Scarlet Red, White Red Eye
Royal Comp– Candy Cane, Pink, Red, Salmon, White NEW
Dummen & Oglevee Zonal, Ivy and
Novelty Geraniums 
Candy Idols– Bright Red, Rose Splash
Maestro Idols– Bt Red, Cherry, Coral, Deep Rd, Lt Pink Parfait,
  Neon Violet, Pink Parfait, Rd, Salmon, Sassy Dark Red, Violaceous, White
Patriot – Berry Parfait, Bright Pink, Bright Red, Bright Violet,
   Cherry Rose, Cranberry Red, Evening Glow, Lav Blue, Orange,
Papaya, Pink Soft, Red, Rose Pink, Salmon, Salmon Chic,
   Salmon Frills, Tickled Pink, Violet Bright, Watermelon, White
Brocade-Catalina, Cherry Night, Fire, Fire Night, Mrs Pollack,
   Salmon Night, Vancouver Centennial, Wilhelm Langguth
Citronella -30 mm only
Minicascade – Lavender, Pink, Red
Global -Burgundy, Innov Ruby Twist, Innov StrsStrps, Lavender,
   Red, Rose Pink, Royal White
Dummen IS – Big EZEE– Dk Red, Fuchsia Blue, Neon, Pink
Regal Elegance (Pinched and Pre-Cooled)– Appleblossom, Bravo, Burgundy,
   Cherry Blush, Choco, Claret, Crystal Rose, Ht Pnk Blush,
   Imperial, Lt Lav Splash, Lilac Majesty, Lilac Sachet,  Ppl Majesty
   Red Velvet, Rose Bicolor, Royalty White
Misc – 30mm Elle
Alternanthera – Purple Knight
Argyranthemum Butterfly
Asparagus Sprengeri
Begonia – Big, Dragon Wing, Gryphon, Whopper
Begonia Bossa Nova-Ivory, Orange, Red, Rose, Yellow NEW
Begonia Megawatt-Pink Bronze Leaf NEW
Canna Cannova-Bronze Scarlet Bronze Lf, Mango, Orange Shades,
   Red Shades, Rose, Yellow NEW
Chenille – Firetail Double Pinched
Coleus Kong Jr -Green Halo, Lime Vein, Rose, Scarlet
Coleus Kong  – Mosaic, Red, Rose, Scarlet
Coleus Premium Sun- Choc. Covered Cherry, Chocolate Mint
Cuphea hyss Allyson
Dichondra– Emerald Falls, Silver Falls
Grass Carex-Red Rooster
Grass Isolepsis-Live Wire
Grass Juncus Color Grass – Blue Arrows
Grass Juncus Fuseables-Twisted Arrows
Hedera Helix– Glacier, Thorndale
Helichrysum– Silver Mist, Trailing Dusty Large
Impatiens Exotic SunPatiens® Compact-Coral Pink, Deep Rose,
   Electric Orange,  Fire Red, Hot Coral, Lilac, Neon Pink ,
   Pink, Pink Blush, Red, Royal Magenta, White
Impatien Exotic SunPatiens®  Spreading -Carmen Red, Clear Orange, Corona,
  Lavender, Pink Flash, Pink Shell,  Scarlet Red, White,  Clear White
Ipomoea– Blackie, Dwarf Marguerite, Rusty Red, Tricolor
Lamium– Jade Frost, Beacon Silver, White Nancy
Lobularia YOLO– Top Lavender, Top Purple, Top White
Lysimachia  – Goldilocks
Ornamental Pepper – Black Pearl, Calico
Plectranthus – Silver Shield, Variegatus
Spike – Dracaena Indivisa
Talinum Limon
Vinca Major Variegated
Fuchsia – Double Pinched 
40mm Elle     17/Variety
Fuchsia-Autumnale, Bella Rosella, Blue Eyes, Dark Eyes,
   Dollar Princess, Gartenmeister, Giant Dp Purple,
   Firecracker, Lena, Lynn Ellen, Marinka, New Millennium,
   Paula Jane, Southgate, Starry Trails, Swingtime
Fuchsia Bellinto-Red+Blue, Red+White, Comp Red+Violet,
   Comp. Red+White
Syngenta Interspecfic Geraniums **
**Grown in 30 mm only
Calliope Medium-Crimson Flame, Dark Rd, Hot Pnk, Lavender Rose, Pink Flame
Calliope Large-Dk Red, Pink
Available Through the following Brokers:
Amos Zittel & Sons, Inc. 3275 Webster Road Eden, NY 14057 office@zittels.com      www.zittels.com

Ball Horticultural Company Phone: 800-879-2255 Fax: 800-234-0370 http://www.ballhort.com

Ball Colorlink Phone: 800-686-7380 Fax: 888-686-7300.
Email: ColorLinkOrders@ballhort.com or your own salesman

Eason Horticultural Resources Phone: 800-214-2221 info@ehrnet.com Fax:859-578-2266 www.ehrnet.com

Griffin Greenhouse & Nursery Supplies Phone: 800-888-0054 info@griffin.com http://www.gpshort.com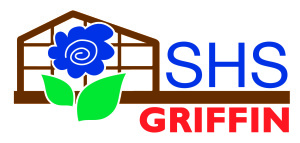 McHutchison Phone: 800-943-2230 info@mchutchison.com Fax: 866-234-8884 www.mchutchison.com

FARM LOCATION
Eden Farm Office
Mon-Fri 8am-5pm
Sat 8am-12pm
3275 Webster Road
Eden, NY 14057
Farm Phone: 716-649-6340
Farm Fax: 716-649-6347
Email: office@zittels.com
MARKET LOCATION
April 2018
Mon-Sat: 9am-6pm
Sun:9am-5pm
May-June-July
Mon-Sat: 9am-7:30pm
Sun: 9am-5pm
Zittel's Country Market
4415 Southwestern Blvd
Hamburg, NY 14075
Market Phone: 716-649-3010
Market Fax: 716-649-5224
Email: info@zittels.com