Amos Zittel & Sons, Inc. is a supplier of Ball Floraplant, Selecta, Oglevee Geraniums and Ivies, Syngenta, and Pinched  & Pre-Cooled Regal Geraniums and Big EZEE Geraniums . In addition, we root Fantastic Foliage, Fuchsia, Spike, Sprengeri, Vinca, misc. other open items and  Ball Floraplant and Selecta Vegetative Spring Plants. Geraniums are grown in a 30 mm Elle Pot (4 week crop time) or 40 mm Elle pot (6 week crop time). Fuchsia is double pinched, extra-large and grown for 6 weeks in a 40 mm Elle Pot. All vegetative spring plants are grown in 30 mm Elle Pots with a low minimum of 26 per variety. The Ball Floraplant proprietary items are only available through your Ball Salesperson and the Selecta, Oglevee and other misc. items are available through your Ball, BFG, Eason, Griffin, Michell's, McHutchison or Vaughan Salesperson, or you may contact us to assist you in your ordering at 716-649-6340 or email orders@zittels.com
Click here  to view a PDF of the Zittel Rooted Liner presentation.
Click below for our complete liner listings:
Ball Seed Picture Catalog
Ball Seed Annual Catalog
Annual Picture Catalog
Annual Catalog
Broker Variety Flyers:
Low Minimums Available for 2023!
Ball Floraplant, Selecta, Fantastic Foliage and Flowers and other Misc items
26 per variety minimum-18 strips of 26 plants/box; packed 468 plants per box – Minimum 1 box shipped Fed Ex or larger quantities shipped by truck in cardboard stackable truck trays or racks.
Available Through the following Brokers:
Amos Zittel & Sons, Inc. 3275 Webster Road Eden, NY 14057 orders@zittels.com      www.zittels.com

Ball Horticultural Company Phone: 800-879-2255 Fax: 800-234-0370 http://www.ballhort.com

Ball Colorlink Phone: 800-686-7380 Fax: 888-686-7300.
Email: ColorLinkOrders@ballhort.com or your own salesman

Eason Horticultural Resources Phone: 800-214-2221 info@ehrnet.com Fax: 859-578-2266 www.ehrnet.com

Griffin Greenhouse & Nursery Supplies Phone: 800-888-0054 info@griffin.com http://www.gpshort.com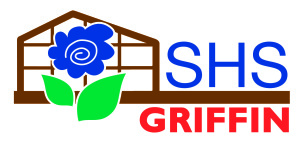 McHutchison Phone: 800-943-2230 info@mchutchison.com Fax: 866-234-8884 www.mchutchison.com
Vaughan Horticulture  Phone:  855-864-3300  Fax:  855-864-5790
 Michell's  Phone:  800-422-4678  Email:  info@michells.com

FARM LOCATION
Eden Farm Office
3275 Webster Road
Eden, NY 14057
Mon-Fri 8am-5pm
Sat 8am-12pm