Amos Zittel & Sons, Inc.
is a supplier of
Ball Floraplant, Selecta, Oglevee Geraniums and Ivies, Calliope Dark Red, Crimson Flame, Hot Pink and Lavender Rose, and now adding Pinched  & Pre-Cooled Regal Geraniums and Big EZEE Geraniums .
In addition, we root
Fantastic Foliage, Fuchsia, Spike, Sprengeri, Vinca, misc. other open items
and  
Ball Floraplant and Selecta Vegetative Spring Plants.
Geraniums are grown in a 30 mm Elle Pot (4 week crop time) or 40 mm Elle pot (6 week crop time). Fuchsia is double pinched, extra-large and grown for 6 weeks in a 40 mm Elle Pot. All vegetative spring plants are grown in 30 mm Elle Pots with a low minimum of 26 per variety. The Ball Floraplant proprietary items are only available through your Ball Salesperson and the Selecta, Oglevee and other misc. items are available through your Ball, Eason, Griffin, McHutchison or Vaughan Salesperson, or you may contact us to assist you in your ordering. 716-649-6340 or email
office@zittels.com
Low Minimums Available for 2022!
Ball Floraplant, Selecta, Fantastic Foliage and Flowers and other Misc items
26 per variety minimum-18 strips of 26 plants/box; packed 468 plants per box – Minimum 1 box shipped fed Ex or larger quantities shipped by truck in cardboard stackable truck trays or racks.
Continuing this year:  Regal Geraniums Pinched and Pre-Cooled, Begonia Bossa Nova and Megawatt, Canna Cannanova, Phlox Gisele, 

Calliope Dark Red Medium and Large,  Burgundy, Crimson Flame, Hot Pink and Lavender Rose Interspecific Geraniums, Oglevee  Big Ezee & Brocades "Nights". 
Tags can be added to shipments!
Choose from the Following Varieties:
Ball Floraplant- Exclusive to Ball
Vegetative 30 mm Elle 26/Variety
Angelonia AngelMist 
Angelonia Archangel 
Argyranthemum
Bacopa Versa
Bacopa MegaCopa
Bidens 
Calibrachoa Cabaret
Calibrachoa Bumble Bee
Calibrachoa Conga 
Coleus – Compact, Medium, Vigorous
Diascia Juliet
Euphorbia Breathless
Impatiens Double Fiesta Bonita 
Impatiens Double Fiesta   
Impatiens Exotic Patchwork
Impatien New Guinea Celebration 
Impatien New Guinea Clockwork
Ipomoea Solar Power
Ipomoea Solar Tower
Ipomoea Spotlight
Lantana Bloomify
Lantana Landmark
Lantana Ltl Lucky
Lantana Lucky
Lobelia Early Springs
Lobelia Waterfall
Lobularia Easy Breezy
Lobularia Stream
Mecardonia
Nemesia Aromatica
Nemesia Sunglow
Osteospermum Beauty
Osteospermum Serenity 
Osteospermum Voltage
Petunia Bee's Knees
Petunia Cascadias
Petunia Vogue
Petunia ColorRush
Petunia Double Wave
Petunia Cannonball
Petchoa Supercal
Petchoa Super Cal Premium
Purslane RioGrande
Salvia
SalviaSPguar
Scaevola
Torenia Summer Wave
Verbena Cadet Upright
Verbena EnduraScape
Verbena Firehouse
Mixmasters – 50mm
Selecta Material
Vegetative 30mm Elle 26/Variety
Angelonia
Argyranthemum
Bacopa Falls  Big
Bidens
Bract Mohave
Calib Mini Famous Double Comp
Calib Minifamous Uno
Calib MiniFamous Uno Double
Calib MiniFamous Neo
Calib MiniFamous Neo Double
Dahila City Lights
Dahila Dahlietta
Dahila Dalaya
Dahila Venti
Euphorbia Loreen
Gaura Lind Belleza
Heliotrope
Impatiens Bounce
Impatiens Colorpower
Impatiens Impower
Lobelia Magadi
Lobelia Magadi Basket
Lobelia Magadi Compact
Osteo 4D
Osteo  Daisy Falls
Osteo FlowerPower Compact
Osteo Spider
Osteo Zion
Petunia Headliner
Petunia Main Stage
Petunia Starlet
Phlox Gisele
Pursland PortoGrande
Salvia Skyscaper
Sanvitalia Tsavo
Scaevola Fairy
Trixiliner – 50 mm
Verbena Beats
Verbena BeBop
Verbena Lascar
Geraniums Zonal, Ivy, IS – 30 & 40 mm Elle 50/Variety
Ball Floraplant Zonal & Ivy Geraniums-Exclusive to Ball
Dynamo
Fantasia
Focus
Galaxy
Precision
Presto
Selecta Zonal & Ivy Geraniums
Balcon
Decora
Glacier White
Marcada
Moonlight
Royal
Sunrise
Super Moon Red
Dummen & Oglevee Zonal, Ivy and
Novelty Geraniums 
Big EZEE
Brocade
Great Balls of Fire
Maestro Idols
Minicascade
Patriot
Regal Elegance (Pinched and Pre-Cooled)
Survivor
Savannah
Misc – 30mm Elle
Alternanthera
Argyranthemum
Asparagus Sprengeri
Begonia Big
Begonia Dragonwing
Begonia Gryphon
Begonia Megawatt
Canna Cannova
Chenille
Celosia
Coleus 
Cuphea hyss Allyson
Dichondra
Grass Carex
Grass Isolepsis
Grass Juncus Color Grass
Grass Juncus Fuseables
Hedera Helix
Helichrysum
Herbs: Lemon balm, Lavender, Mint, Oregano, Rosemary, & Sage
Impatiens Exotic SunPatiens® Compact
Impatiens Exotic SunPatiens® Vigorous
ImpatienNG Rollercoaster
Impatien Sunpatiens Comp Mixes
Ipomoea
Lamium
Lysimachia
Mecardonia
Ornamental Pepper
Plectranthus
Dracanea Spike
Talinum Limon
Vinca Variegata
Fuchsia – Double Pinched 
40mm Elle     17/Variety
Syngenta Interspecfic Geraniums **
**Grown in 30 mm only
Calliope Medium
Calliope Large
Moxie!
Pretty Little Splash

Available Through the following Brokers:
Amos Zittel & Sons, Inc. 3275 Webster Road Eden, NY 14057 office@zittels.com      www.zittels.com

Ball Horticultural Company Phone: 800-879-2255 Fax: 800-234-0370 http://www.ballhort.com

Ball Colorlink Phone: 800-686-7380 Fax: 888-686-7300.
Email: ColorLinkOrders@ballhort.com or your own salesman

Eason Horticultural Resources Phone: 800-214-2221 info@ehrnet.com Fax:859-578-2266 www.ehrnet.com

Griffin Greenhouse & Nursery Supplies Phone: 800-888-0054 info@griffin.com http://www.gpshort.com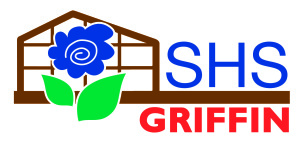 McHutchison Phone: 800-943-2230 info@mchutchison.com Fax: 866-234-8884 www.mchutchison.com

FARM LOCATION
Eden Farm Office
Mon-Fri 8am-5pm
Sat 8am-12pm
3275 Webster Road
Eden, NY 14057
Farm Phone: 716-649-6340
Farm Fax: 716-649-6347
Email: office@zittels.com
MARKET LOCATION
New Owner:
Busy Beaver Lawn & Garden
Formerly Zittel's Country Market
4415 Southwestern Blvd
Hamburg, NY 14075
Market Phone: 716-649-3010