Amos Zittel & Sons, Inc.
is a supplier of
Ball Floraplant, Selecta, Oglevee Geraniums and Ivies, Calliope Dark Red, Crimson Flame, Hot Pink and Lavender Rose, and now adding Pinched  & Pre-Cooled Regal Geraniums and Big EZEE Geraniums .
In addition, we root
Fantastic Foliage, Fuchsia, Spike, Sprengeri, Vinca, misc. other open items
and  
Ball Floraplant Simply Beautiful and Selecta Vegetative Spring Plants.
Geraniums are grown in a 30 mm Elle Pot (4 week crop time) or 40 mm Elle pot (6 week crop time). Fuchsia is double pinched, extra-large and grown for 6 weeks in a 40 mm Elle Pot. All vegetative spring plants are grown in 30 mm Elle Pots with a low minimum of 26 per variety. The Ball Floraplant proprietary items are only available through your Ball Salesperson and the Selecta, Oglevee and other misc. items are available through your Ball, Eason, Griffin, McHutchison or Vaughan Salesperson, or you may contact us to assist you in your ordering. 716-649-6340 or email
office@zittels.com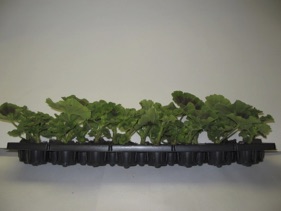 Geranium in 40 mm Elle Pot – 6 weeks old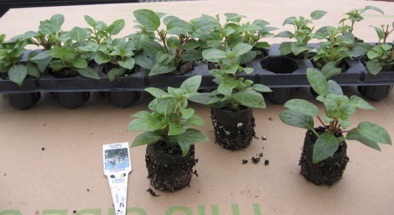 Beautiful, Beefy, Double Pinched Fuchsia
Low Minimums Available for 2021!
Ball Floraplant Simply Beautiful, Selecta, Fantastic Foliage and Flowers and other Misc items
26 per variety minimum-18 strips of 26 plants/box; packed 468 plants per box – Minimum 1 box shipped fed Ex or larger quantities shipped by truck in cardboard stackable truck trays or racks.
New this year: Moxie! and Pretty Little Pink Splash, Silver Threads, Trixiliners and Mixmasters and many new items.
Continuing this year:  Regal Geraniums pinched and precooled, Megawatt, Canna Cannanova, Phlox Gisele, Calliope Medium and Large Interspecific Geraniums, Lobularia Yolo, Oglevee  Big Ezee & Brocades "Nights". 
Choose from the Following Varieties:
Ball Floraplant Simply Beautiful- Exclusive to Ball
Vegetative 30 mm Elle 26/Variety
Angelonia AngelMist Sprd- Dk Purp, Pink, Wht, Bl Brd, Brry Sprkle
Angelonia Archangel-Bl Bicolor, Cherry Red, Coral, Dk Purp, Dk Rose, Lt Pink, Pink, Purple, Raspberry, White
Bacopa MegaCopa-Blue, Blue Sky, Pink, Pink Shine,  White
Bacopa Versa – Blue, Pink Shine, White
Bidens-Bee Alive, Bee Bold, Bee Happy Org, Bee Happy Red, Sunbeam,Sun Drop Comp Dbl Yelo NEW, Sun Drop, Sun Drop Dbl Yelo NEW, Yelo Splash
Calibrachoa Cabaret- Br Red, Br White, Dp Blue, Dp Yellow, Diva Orange, Golden Yelo, Good Night Kiss, Hot Pink,
Lav, Lemon Yelo, Lt Pink, Lt Pk Kiss, Midnight Bl, Neon Rose, Orange, Pink, Pink Star, Purple, Red,Rose, Sky Blue, White
Calibrachoa Cha-Cha NEW– Blue Deep, Diva Apricot, Diva Pink Hot, Frosty Lemon, Tangerine
Calibrachoa Conga- Dk Blue, Dp Yellow,  Lt Pk Star, Orng Kiss, Pk, Pk Star, Red, Rose, Rose Kiss, Sunset Kiss, White
Coleus-Vigorous : French Qtr, Redhead,Trusty Rusty,Vino,Wasabi  MED: Campfire, Coleosaurus, Dragon Heart NEW, Elect Lime, Henna,
Ind Summer, Inferno, Pinkplosion  COMPACT: Heartbreaker, Mint Mocha, Ruby Punch,  Ruby Slipper, Spec. Effects, Lava Rse, Fl SunRse
Coleus Flame Thrower- Cajun Spice NEW, Siracha NEW, Chili Pepper, Chipotle, Habanero, Salsa Roja, Salsa Verde, Serrano, Spiced Curry
Cuphea – Honeybells
Diascia Juliet- Orange, Pink, Red, Rose, White
Euphorbia Breathless-Blush, White
Impatiens Double Fiesta Bonita-Burgundy, Cherry, Pink, Rose, Salmon, Stardust Lavender, White
Impatiens Double Fiesta-Applblsm, Burgundy, Coral Orange NEW , Dp Lav Orchid, Pk Ruffle, Ppl, Salsa Red, Sparkler Cherry, Sparkler Hot Pink, Stardust Pk, Stardust Ppl, Sunrise Red, White
Impatiens Exotic Patchwork-Cosmic Burgundy, Cosmic Orange, Peach Prism, Pink Shades
Impatien New Guinea Celebration – Apricot, Brt Salmon, Dp Red, Electric Rose, Icy Blue, Lavender Glow, Purple Star, Rose Star,  Tropical Peach, White
Impatien New Guinea Clockwork – Appleblossom, Cherry Strike, Hot Pink Glow, Lavender, Orange,Orange Stripe, Pink Star, Purple, Red, Rose, White
Ipomoea Solar Power-Blk, Red, Lime  HEART; Blk, Lime, Red
Ipomoea Solar Tower- Black,  Lime
Ipomoea Spotlight-CUT: Black, Lime, Red  HEART: Black, Lime, Red NEW
Lantana Bloomify- Mango, Red, Rose
Lantana Landmark-Citrus, Gold, Red, Rose Glow, Rse Sunrise, Wht, Yelo
Lantana Ltl Lucky-Hot Pink, Lemon Cream, Orange, Peach Glow, Pot of Gold, Red
 Lantana Lucky-Flame, Lavender, Peach, Pot of Gold, Red, Sunrise Rose,White, Yellow
Lobelia Early Springs-Dk Blue, Lav Pink, Mgnta, Sky Bl, White
Lobelia Waterfall-Blue, Purple, White Blush
Lobularia Easy Breezy- Pink, Purple, White
Mecardonia-Little Sunshine
MixMaster-5 Alarm Chili, A Grape Fit 21, Bejeweled 21, Biden My Time, Big Flirt, Bloom of Allegiance 21, Color Magic 21, Cotton Tail,
Eye Caramba, Fuit Cocktail, Gold Plated, Heartland, Hot Rod, I Heart Pink, Jamberry Jam Ipd, Kiss Me Goodnight, Laguna Beach,
 Love Me Tender, Mambo WM ipd, Paradise Sunrise Ipd, Paradise Sunrise, Peach of My Heart, Peppery Perfection, Pico de Gallo,
Pk Outside Box, Porch Patriot Ipd, Rainbow Bright, Retro Summer, Rose Everyday, Rush Hour, Santa Fe Sunset Ipd, Shindig Ipd,
Shoot the Breeze, Summer Cocktail, Sunnyside Ipd, Sunnyvale, Sunshine State, Sweet Melody Ipd, The Whole Enchilada,Tropicali Ipd, Vindaloo Vision
Nemesia Aromatica-Rose Pink, Royal Blue, White
Nemesia SunGlow – Yellow Bicolor
Osteo – Blue Eyed Beauty, Blushing Beauty, Sunshine Beauty NEW
Osteo Serenity-Magics: Coral, Pk, Rose & Bronze,Dp Yelo, Dk Ppl,Lav Frost, Lemonade, Pink, Red, White
Osteo Voltage-White, Yellow
Petunia Veg. – Bee's Knees NEW, Pink Diamond NEW, Black Magic,  Midnight Gold, Cha-Ching Cherry, Jelly Roll, Rhythm & Blue ,Lime Light, Phantom, Pinstripe, Ragtime Ipd
Petunia Cascadias-Blue Omri, Iceberg, Indian Summer, Passion, Ppl Gem, Ppl Ice, Red
Petunia Color Blitz-  Amethyst, Blue Stardst, Blue Ocean, Blue Sky, Blue,Bluerific, Lavender Shade, Pinkceptional, Purple, Red, Rose Stardust, Snowy White, Yellow
Petunia ColorRush-Blue, Merlot Str, Pink, Pk Vein, Ppl, Watermln Rd, White
Petunia Dbl Wave-Blue Velvet, Pink, Purple, Red, Rose, White
Petchoa SuperCal Prem – Sunray Pink, Bordeaux, Cinnamon, Caramel Yellow, French Vanilla       
MIXES: Autumn Spice NEW, Bonfire NEW,Garden Magic, Summer Sensation
Purslane RioGrande-Magenta, Orange, Scarlet, Yellow, White
Salvia – Mystic Spires Ipd ,  Mysty, White Flame NEW
SalviaSPguar-Black & Bloom, Purple & Bloom, Roman Red
Scaevola-Blue Brilliance, Blue Fan, Bondi Blue, Bondi White, White Sparkle
Verbena CadetUprt -Hot Pink Wink Ipd NEW, Lavender Blue Ipd NEW, Magenta Wink, Pink, Purple, Red Ipd NEW, Violet Blue , White
Verbena EnduraScape-Blue,Dark Purple, Hot Pink, Magenta,
Pink Bicolor,Pink Fizz, Purple Ipd NEW, Red Ipd NEW, White, White Blush
Verbena Firehouse – Blue Fizz NEW, Burgundy, Grape, Lavender, Pink Ipd
Pink lt, Purple, Purple Fizz Ipd NEW, Red, Violet Wink NEW, White
Verbena Wink –  Burgundy, Violet
Geraniums Zonal, Ivy, IS  – 30 & 40 mm Elle 
Ball Floraplant Zonal & Ivy Geraniums-Exclusive to Ball
Dynamo-Dk Red Ipd NEW, Dk Salmon, Hot Pink, Light Pink, Orange, Pink Flare, Purple, Red, Salmon Ipd NEW, Scarlet, Violet, White
Fantasia – Applblssm, Card Red, Cranbry Sizzle, Dk Red,  Flamingo Rose, Fuchsia Berry,Neon Rose, Orange, Pink, Purp Sizzle,
 Dk Red, Salmon, Scarlet, Shocking Pink, Strawberry Sizzle, Violet, White
Galaxy-Dk Red, Pink, Pple, Red, Salmon,Violet,Watermelon, White
Presto – Brilliant Red Ipd NEW, Dk Red, Orange NEW, Pink, Pk Eye, Pk Szzle, Rose Flare NEW, Salm Lt, Scarlet Dp, Vlt, Violet Ipd NEW, Wht
Precision – Burg, Burg Ice, Dk Burg, Dk Salmon, Lav Blue, Pink, Pk Flamingo, Red , Red Ice, Rose, Ruby, Wh Red Eye
Focus– Burgundy, Hot Pink, Red Ice, Red, Rose
Dummen / Oglevee Zonal, Ivy and Novelty Geranium 30 & 40 MM
Maestro Idols– Bright Red, Cherry, Deep Red, Light Pink Parfait, Neon Violet, Pink Parfait, Red, Salmon, Sassy Dark Red, White
Patriot – Berry Parfait, Bright Pink, Bright Red, Bt Violet, Cherry Rose, Evening Glow, Lavender Blue, Orange, Red Ipd, Rosalinda NEW,
Rose Pink, Salmon, Salmon Chic, Tickled Pink, Watermelon, White
Savannah – Blue, Bright Eyes, Cerise Sizzle 21 NEW, Coral, Hot Rod Red, Lav Spsh, Merlot Szl, Oh so Orange, Pk Ht Szl, Pk Szl, Pk Splsh,
Pink, Punch, Really Rd, Red, Ruby Szl, Salmon Lt, Wh Splsh, White
Survivor-Baby Face, Blue, Cherry Rd, Coral,Fuchsia,Indigo Sky, Neon Vlt, Pk Batik, Pk Charm, Pk Hot, Pk Passion, Pk, Pk Mega Splsh,
Red Dk, Salm Senstn, Salm Pk, Scarlet, White
Brocade-Cherry Night, Fire, Fire Night, Salmon Night
Minicascade – Lavender, Pink, Red
Great Balls of Fire NEW-Merlot, Lav, Red Dk, Dp Rose, White, Stars & Stripes
Dummen IS- Big EZEE– Dk Red, Fuchsia Bl, Neon, Pk, Foxy Flamingo
Novelty – Wilhelm Langguth, Vancouver Centennial
Regal Elegance– Bravo, Burgundy, Cherry Blush, Claret, Crystal Rose, Imperial, Light Lavender Splash, Lilac Majesty, Lilac Sachet,
Purple Majesty, Red Velvet, Sunrise, Rose Bicolor, Royal White
Selecta Zonal & Ivy Geraniums 30 & 40 mm
Balcon– Ice Dance Pk, Pink, Purple Lt, Red, Shocking Pink
Decora- Pink, Purple Lt, Red, Shocking Pink
Marcada – Coral Dp, Magenta, Pink, Pink + Purple Eye , Red Dark, White
Moonlight -Brilliant Red, Coral, Cranberry Blush, Fuchsia Dark, Red Dark, Red, Salmon Light, Scarlet Red, White
Sunrise -Brilliant Red, Fuchsia, Lav+Red Eye, Lilac Bright, Bt Scarlet, Orange, Pink+Big Eye, Pink Hot ,  Pink Light, Red, Red Dark,
Rose Hot+Eye, Rose Big Eye NEW, Raspberry Eye, Salmon, Salmon Light, Salmon+Red Eye, Violet, White, White+Eye
Super Moon Red
Royal–  Amethyst, Blue, Brilliant Red, Burgundy Dark, Candy Cane, Dark Red 21 NEW, Light Pink, Pink, Pink Ice NEW,
Scarlet Red, Sweet Candy, White
Glacier Ivy – White
Syngenta Interspecific Geraniums  30 mm
Calliope Med-Burg NEW,Cherry NEW, Crimsn Flm, Pk Dk, Pk Hot, Pink Flame, Dk Red,  Dp Rose, Hot Rose, Lav Rose, Lt Lav,
Red, Rose Mega Splash, Scarlet, Scarlet Br, Violet, White
Calliope Large – Burg, Coral, Lav Splsh, Lav, Magenta, Orange Splsh, Pink Hot, Pink, Red Dark, Rose Hot, Rse MegaSpl, Salmon, Scarlet Fire
Moxie!-Orange NEW, Pk, Red Dk, Rse MegaSplsh, Scarlt, Vlt NEW, Wht Ipd NEW, Wht
Pretty Little Pink Splash
Misc – 30 mm Elle – Open
Alternanthera – Purple Knight, Purple Prince, Red Threads
Argyranthemum Butterfly
Begonia – Big, Dragon Wing, Gryphon, Megawatt
Canna Cannova – Bronze Scarlet, Bronze Orange , Lemon NEW, Mango, Orange Shades, Red Shades, Rose, Yellow
Celosia – Sol Gekko Green, Sol Lizzard Leaf  NEW
Chenille – Firetail  Double Pinched
Coleus Kong Jr -Green Halo, Lime Vein, Rose, Scarlet
Coleus Kong  – Mosaic, Red, Rose, Scarlet
Coleus Premium Sun– Chocolate Covered Cherry, Chocolate Mint
Cuphea hyss– Allyson Heather
Dichondra– Emerald Falls, Silver Falls
Filler-Asparagus Sprengeri, Dracaena Indivisa, Vinca Variegated
German Ivy,  Glechoma
Grass – Carex Red Rooster, Live Wire, Twisted Arrows, Blue Arrows
Hedera Helix– Glacier, Thorndale
Helichrysum– Silver Mist, Trailing Dusty Large, Silver Threads  NEW
Herbs-Lemon Blm, Sprmint, Lav, Pppermnt Choc, Oreg Marj, Rosemy, Salvia-Sage
Impatiens Exotic SunPatiens® Compact-Blush Pk, Coral Pk, Dp Rose, Elect Org, Fire Red, Hot Coral, Hot Pk NEW,Lilac, Org, Pk Candy, 
Purple, Red, Rose Glow NEW, Royal Magenta, Tropical Rose, White
Impatien Exotic SunPatiens® Vigorous– Cl Wht,  Corona, Lav Splash, Lav Bicolor, Org , Orchid, Pink Kiss, Red, Rose Pk, Salm V/L, Shell Pink, Trop Orng, White V/L
Impatien Exotic SunPatiens CompMix -Best Friends, Frvr Summer,Happy Days, Haw.Sunset, Lovebird, Summer Salsa, Tropical Punch NEW (40mm)
Ipomoea- Blackie, Dwarf Marguerite, Marguerite, Rusty Red, Tricolor
Lamium– Jade Frost, Beacon Silver, White Nancy
Lobularia YOLO- Top  Lavender, Top Purple, Top White
Lysimachia  – Goldilocks
Ornamental Pepper –   Black Pearl, Calico
Plectranthus – Silver Shield, Variegatus
Talinum Limon
Selecta Material
Vegetative 30mm Elle 26/Variety
Bacopa Big Falls– Dark Blue, Pearl, Dark Pink, White
Bidens-Namid Comp Yellow
Bract Mohave-Basket Yellow,Orange, Purple Red, Red Dk,White, Yellow
Calib MiniFamous Neo-Blue, Dk Blue, Dp Orng, Dp Yellow, Lava+Red Eye, Lt Blue, Lt Pink, Lt Pink+Eye, Orng+Red Eye,
Pink, Ppl, Salmon Pink+Eye, Vampire, Violet Ice, White, White+Yellow Eye, Yellow
Calib MiniFamous Neo Dbl– Amethyst, Dk Blue, Dp Yellow, Lemon, OrangeTastic, Pink, PlumTastic NEW, Purple, Silver Blue
Calib MiniFamous Uno– Dk Blue, Pink , Pink Star, Pink Strike, Rasp Star,Red, Violet Star, White, Yellow, Yellow Red Vein
Calib MiniFamous Uno Dbl– Close Up, Dk Blue, Lemon, Lt Pink, PinkTastic, PlumTastic, Red, White, White+Pink Whirl
Dahlia City Lights – Golden Yelo, Lavender Pk, Purple, Red
Dahlia Dahlietta – Anna Ipd, Bianca, Candy, Cody, Emily, Louise, Patty Ipd, Paula, Rachel. Tessy
Dahlia Dalaya – Fireball, Pink Lemon, Pink Rose Eye, Pink White, Pink Yelo Eye, Purple White, Raspberry, Red Dk White, Red Yelo Eye, Vampire, Yelo, White
Dahlia Venti – Golden Yelo, Lemon, Passion Frt, Pink Wht Eye, Red Wht, Rose Lt, Royal Purple, Tequila Sunrise, White
Diascia Picadilly– Aplblsm, Denim Bl, Dk Orng, Dk Rd, Dk Salm , Pk, Wht
Euphorbia Loreen– White
Gaura Lind Belleza-Compact Light Pink, Dark Pink, White, Pink
Helichrysum-Silver Stitch 21, Silver Threads
Heliotrope-Marino Blue
Impatiens Big Bounce-Cherry, Lav, Lav Flame, Lilac, Pk, Rd, Wht
Impatiens Bounce-Bright Coral, Cherry, Pink Flame, Violet, White
Impatiens ColorPower – Cerise Frost, Coral Flame, Dk Pink, Dk Pk Flame,  Dk Rd, Lav Flame, Lt Pk+Eye, Mgnta Frost, Orng Flame,
Orng NEW, Orchid, Peach Frost NEW , Ppl Bl, Rd Flame, Red NEW,  Rse, Salm Pink, Vlt, Wht, Wht Red Flm
Lobelia Magadi-Bskt Dark Blue, Bskt Dark Purple, Bskt White, Comp Blue, Comp Blue+ Eye, Comp Dark Blue, Comp Purp,
Comp White, Blue, Dark Blue, Electric Blue, Electric Purple, White
Lobularia Featherlight – White
Osteo Daisy Falls – Pink, Purple, White Amethyst
Osteo 4D-Berry White, Dk Violet+Wh, Harvest Moon, Pink, Purple, Sunburst, Violet Ice, Yellow NEW
Osteo Zion – Morning Sun, Denim Blue NEW , Magic Ylo, Purple Sun
Osteo Flowerpower- Comp Violet+Eye NEW, Comp Purple Red NEW, Lt Pink, Purple, White ,Yellow, Spider Pink, Spider Purple, Spider White
Peric Senetti -Magic Salmon NEW
Petunia Headliner-Electric Purple Sky NEW, Crystal Sky NEW, Night Sky, Pink Sky, Starry Sky Burgundy,  Blue, Bluebrry Swirl, Dk Saturn,
Dk Violet Picotee NEW, Elec Purple, Lipstick ,Pink Vein, Rasp Star, Rasp Swirl, Red, Red Star, Rose Star, Sky Blue, White, Wht  Rose Vein, Yellow
Petunia Main Stage– Blueberry, Glacier Sky NEW, Vlt, Vlt Picotee
Petunia Veg. Starlet– Blue, Blueberry Vein NEW, Burgundy, Dk Pink, Lav Star, Magenta Star, Pink Lemonade, Pinot Red, Purple Star,
Red,  Salmon Red Vein, Velvet, White, Yellow
 Phlox Gisele-Lt Pink+Eye NEW, Red NEW, Scarlet NEW, Ppl NEW, Hot Pk,  Lt Violet, Pink, White
Portulaca PortoGrande – Mgnta, Orng, Rasp Lemonade, Scarlet, White, Yelo
Salvia Skyscraper-Orange, Pink, Purple Dark
Sanvitalia Tsavo-Yellow Compact
Scaevola Fairy-Blue, Pink, White
TrixiLiner-Batting Eyes 20, Berry Daring 20, Bolero 20, Cajun Flare, Carribbean Cocktail, Chrged Up Chrry, Chrry Kiss, Chemical Attraction,
Crazy for Crayns, Dbl Date 21, Dbl the Heat, Flamingo Fther, Geisha Girl, Gold&Bold, Hotter than you Pk, La Bomba, Liberty Bell, Lip Sync,
Lollipop, Night Watch, Nightfall, Old Glory, On the Dbl, Prime Time, Purp Purpose, Rasp Sorbet,Sky's the Limit, Spring Vly,
Starlight Starbright, Starspinner, Strby Shrtcake, Sunset 20, Twice as Nice, Twinkle Star, Two to Tango, Wild Berry, Writn in the Stars
Verbena BeBop- Lavender, Pink
Verbena Lascar- Black Velvet, Burgundy, Dark Red, Dark Violet, Hot Rose, Mango Orange, Pink, Purple NEW, Red Rose, Salmon, Vampire, White
Fuchsia – Double Pinched
40mm  Elle   17/Variety
Fuchsia-Autumnale, Bella Rosella, Blue Eyes, Dark Eyes, Dollar Princess,
Firecracker, Gartenmeister, Giant Deep Purple, Lena, Marinka, New
Millennium, Paula Jane, Southgate,  Swingtime
Fuchsia Bellinto-Red+Blue,  Rd+Wht, Comp Rd+Violet, Comp Rd+Wht
FARM LOCATION
Eden Farm Office
Mon-Fri 8am-5pm
Sat 8am-12pm
3275 Webster Road
Eden, NY 14057
Farm Phone: 716-649-6340
Farm Fax: 716-649-6347
Email: office@zittels.com
MARKET LOCATION
New Owner:
Busy Beaver Lawn & Garden
Formerly Zittel's Country Market
4415 Southwestern Blvd
Hamburg, NY 14075
Market Phone: 716-649-3010