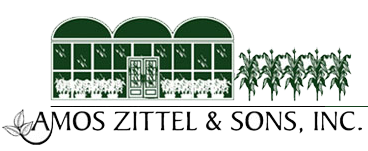 Farm Phone: 716-649-6340
Market Phone: 716-649-3010

Fresh From Our Farm to You
Market 716-649-3010
Wholesale  716-649-6340
Welcome to Zittels!
The Zittel family has been growing in Eden Valley for over 120 years!
Now growing over 300 acres of fresh market vegetables and four acres of plant material, they strive to offer the highest quality homegrown fruits, vegetables and plants while providing the best possible customer service! Our wholesale farm and greenhouses are located in Eden, NY and our retail market is located at 4415 Southwestern Boulevard, Hamburg, NY.
This is our best scenic experience to date! This diesel locomotive train ride through New York is about six miles, going from Zittels Country Market to Water Valley NY and back! Grab a refreshment, take a seat, and enjoy the fantastic fall foliage on a historic railroad.
Come join us for this beautiful scenic Fall exprerience
on September 28th & 29th!
Wholesale Farm
& Greenhouse
Zittel's Country Market
Register Online or Call for Spring Classes.
FARM LOCATION
Eden Farm Office
Mon-Fri 8am-5pm
Sat 8am-12pm
3275 Webster Road
Eden, NY 14057
Farm Phone: 716-649-6340
Farm Fax: 716-649-6347
Email: office@zittels.com
MARKET LOCATION
April, August, Sept, Nov  2019
Mon-Sat: 9am-6pm
Sun : 9am-5pm
May, June, July, Oct, Dec 2019
Mon-Sat: 9am-7:30pm
Sun: 9am-5pm
Zittel's Country Market
4415 Southwestern Blvd
Hamburg, NY 14075
Market Phone: 716-649-3010
Market Fax: 716-649-5224
Email: info@zittels.com